Going For Gold!
We are really pleased to announce that we have been awarded the Primary Languages Quality Mark Gold Level for all our hard work within our Languages Curriculum. Our assessor commented "This is a challenging award and St Philip's pupils and teachers should be very proud of their commitment to languages."
Headteacher for a day!
One of our pupils has been chosen after taking part in a competition to become our new Headteacher for a day. Miss Rigby will be swapping places and becoming a pupil for the day. We hope she can cope with a day in Year 4!
Year 4 Easter Music concert
At the end of Spring term 2, year 4 performed in a concert to showcase their excellent singing and recorder skills. Families and Year 3 came to watch and really enjoyed what they heard! Year 4 can now not only play their recorders well, but they can read music. WOW!. We can't wait for the end of year concert!
Happy Easter (Buona Pasqua) from Italian club!!
Easter Experience (April 2017)
All children in Y2, Y3, Y4, Y5 and Y6 visited Atherton Parish Church to explore the different events of Holy Week. Well done everybody you displayed an excellent knowledge and understanding of the Easter Story.
Easter Egg Competition
Today we held our annual decorated Egg Competition. You can find our winners below! A huge well done to everyone who took part, all the eggs looked amazing!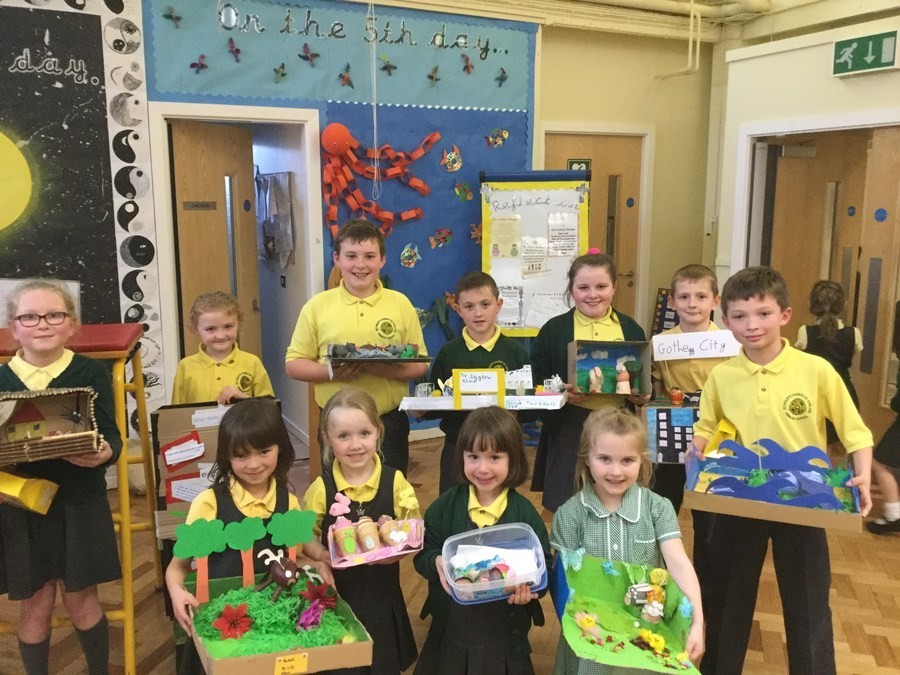 SL-TEA PARTY!!!
Every Tuesday afternoon each class teacher from Reception to Y6 is going pick a child who has been doing some outstanding work in their classroom. They will be invited to have a celebration with members of the SLT. They will be treated to cakes, chocolates and juice for all their hard work!
Friday 3rd March 2017
Both Y4D and Y4G took part in a special 'Democracy Workshop' today. Councillors from Wigan Council came into our school and explained to us what democracy is and how it works in our country. We then held a special debate. Councillor Halliwell tried to persuade us to vote for a 'green space' to be used to build a skateboard and BMX park. Councillor Platt, however, tried to persuade us to vote for the same 'green space' to be used for a play area. Once the votes had been made and counted we found out that Councillor Platt had won - much to the delight of both classes!
Friday 3rd March 2017
Year 2 went for a trip to the Museum of Liverpool. We took part in a 1960's workshop which linked to our theme topic. We learnt about the fashion of the time, what there schools were like and what they had for entertainment. Whilst we were there we also learnt a bit about Liverpool and its brilliant city scape.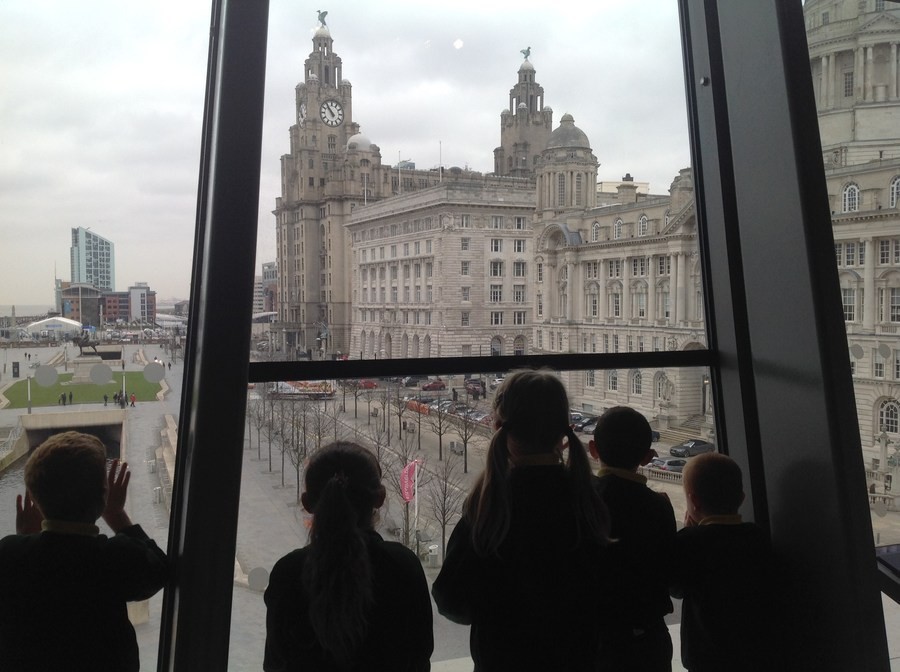 Wednesday 15th February 2017
For the past two weeks, our School Council have been busy selling raffle tickets to each class in order to raise money for the Polly Haydock Appeal. Local businesses including Charlie Park, The Valley Chippy and Essential Aromatics kindly donated prizes to support this worthwhile cause. Some of the staff also participated in a 'Zumbathon' to raise even more money! Here are Katie and Callum displaying the final amount that we raised! What a fantastic whole school effort!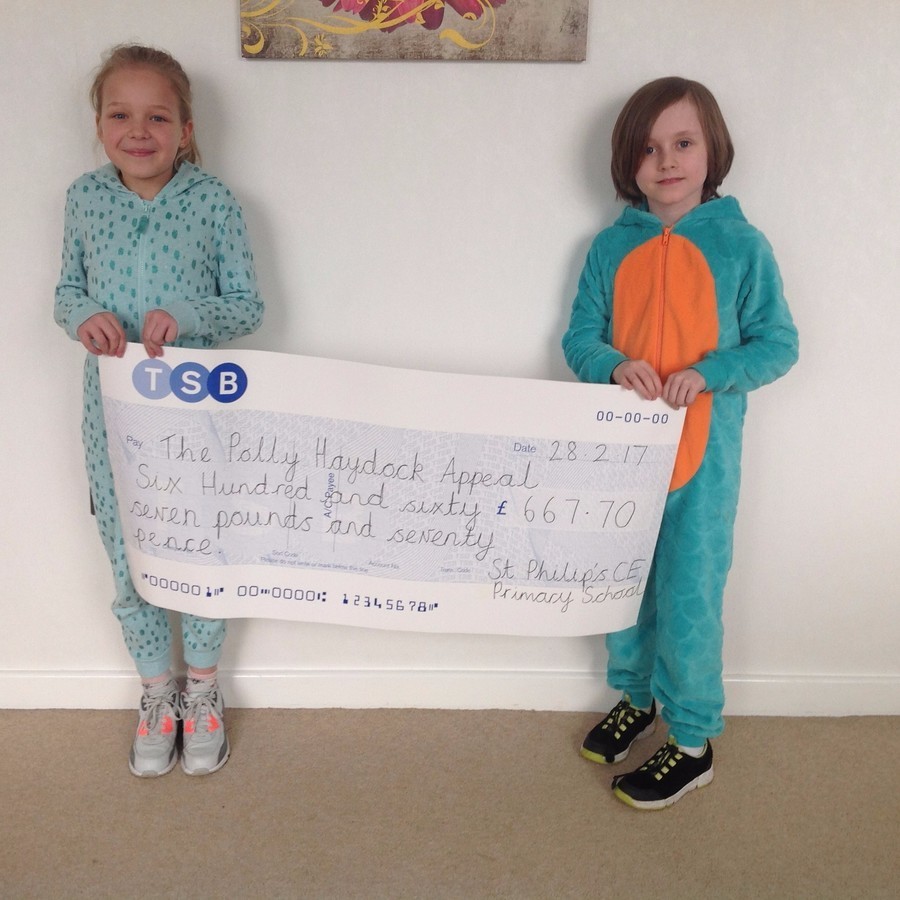 Thursday 9th February 2017
Today our KS2 Choir attended Young Voices 2017 at Manchester Arena. The children from all the schools that took part did an amazing job and the concert was excellent. A big thank you to Mrs Goodstadt, Miss Hannon and Mrs Thomas for organising it all.
Friday 27th January
Today Reception visited Chinatown in Manchester as part of our work on Chinese New Year. We saw lots of lanterns, a dragon dance and also visited a Chinese restaurant to experience a Chinese meal.
Christmas dinner
The sprouts and parsnips came from our very own allotment. The children harvested the vegetables, cleaned and prepared them ready for their dinner. Many children tried and enjoyed our fresh, no miles produce.
19th December 2016 -Baking Club!
Over the past few weeks, Miss Johnson and Miss Davenport have been lucky enough to run an after school baking club with 16 children. We've made lemon drizzle cake, gingerbread men, fairy cakes, mini quiches and Christmas cupcakes. It's been an amazing experience and we definitely have some budding chefs amongst us!
9th December 2016
Today, Year 4D and Year 4G joined forces to take part in an end of term Musical Review. Following a term of recorder and singing lessons,Year 4 proudly performed to parents and carers what they had been learning. There were songs about Tutankhamun, Santa Claus and Mr Kilckety! The recorder playing was excellent and everyone who attended absolutely loved it.
5th December 2016
Today we have had our very own CD Recording!! Each class performed a Christmas song to record for the CD. We hope you enjoy your copy if you buy it!!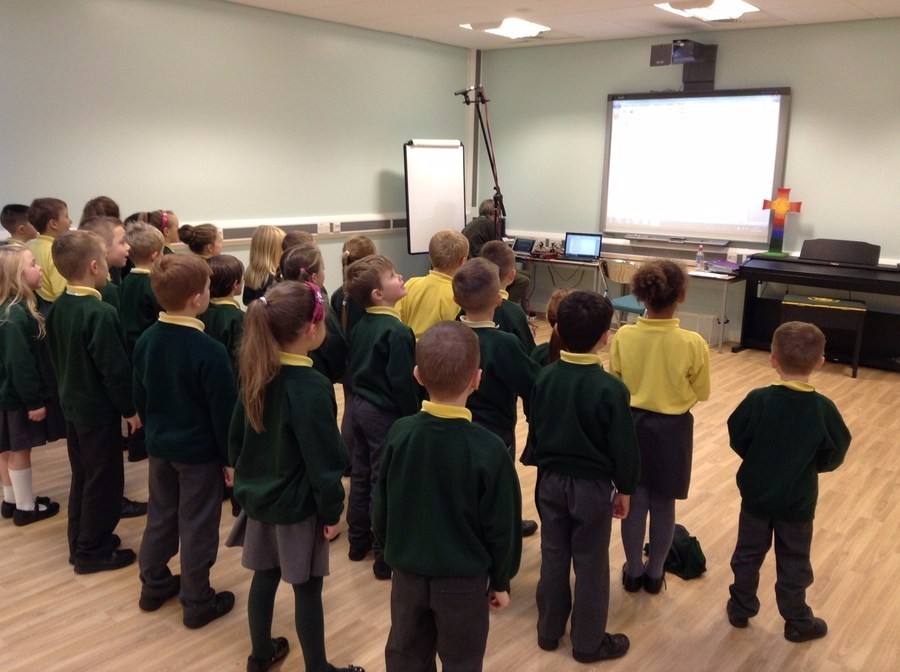 1st December 2016
Y5 and Y6 Dance Club pupils performed their Christmas routines in the 'Primary Dance Showcase' at Fred Longworth High School. The show is now in it's sixth year and celebrated it's biggest year yet; this year including a performance to parents as well as an inter-school showcase! It was a spectacular afternoon and the children are already excited about next year!
28th November 2016
Members of our Italian after school club went on an exciting trip to Manchester's Christmas Markets. We got to experience many cultures from around the world and even spoke several different languages including: Icelandic, Dutch, German, Spanish and Italian!! The children finished their day by sampling some delicious Italian food with a tasty trip to Bella Italia!
11th-13th November 2016
Year 5 and Year 6 children enjoyed a fantastic weekend at Hinning House. The children were absolutely brilliant and had a great time hiking, orienteering and ghyll scrambling! Thanks to all the staff, including Joe and Charlie from Hinning House!
16th November 2016
Our first ever Shoebox Appeal on behalf of the Samaritan Purse's 'Operation Christmas Child' was a HUGE success! Look at all of the donations we received! The gifts were taken to a local collection point and will be delivered to children around the world; who we are sure will be overwhelmed with the generosity of our pupils' efforts. Many thanks to parents and children for their contributions to this well worthy cause.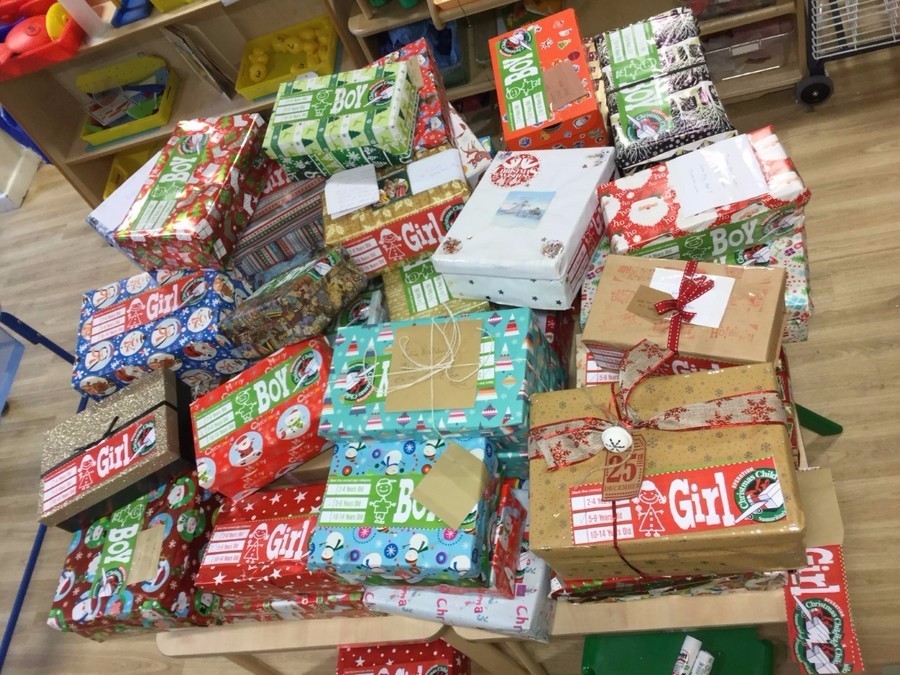 2nd November 2016
Today, Reception visited the Sea Life Centre at the Trafford Centre. We got to learn about turtles and how it was important to save them by not dropping rubbish in the sea. We also got to see sharks and lots of other underwater creatures. We even got the chance to touch crabs or starfish.
19th October 2016
Today, Reception got a special treat. Year 2G had been working on writing stories and as a special reward for their amazing writing they became story tellers and entertained Reception with their stories. Well done Year 2G!
18th & 19th October 2016
Today, our classes worked with Metrofresh our catering provider to create different things. Our KS2 classes all made cakes and Early Years & Year 1 made fruit Kebabs. The children enjoyed learning their cooking skills.
11th October 2016
Today, we celebrated Thank Your Vicar Week. Mrs Ingram and the School Council worked hard to surprise Rev. Reg with a special Worship to say thank you for everything he does for us. They worked alongside the community to also hold a thank you coffee morning. Rev. Reg was very surprised and loved his treat. Well done everyone involved and once again thank you to Rev. Reg for everything you do!
Friday 14th October 2016
Last year, we held our very first European Languages Day. The children enjoyed it that much that we decided to hold another one this year but we made it very challenging. This year each class studied a different country of their own choice and we decided not to limit it to European Countries. After learning about their countries the children then had to present to the rest of the school about their chosen country but only using ten words and they had a time limit of sixty seconds. The children all loved the day and it was clear that it had a big impact upon them. Well done everyone for making it so successful.
Wednesday 5th October 2016
Year 2 went to visit the Museum of Science and Industry in Manchester. It was all to do with our topic on 'Inventors'. We took part in a workshop which was all to do with becoming an inventor and how the bush roller chain was invented. It was a very exciting day!
Sunday 25th - Tuesday 27th September 2016
This Weekend, our recently elected School Council visited London to see democracy in action. Whilst there we managed to do some sight seeing of our Capital City. They visited the Houses of Parliament, experienced the London Underground, visited Buckingham Palace, went on the London Eye, went on a river cruise and even managed to watch Charlie and the Chocolate Factory the musical! It was an eventful and tiring couple of days but everyone loved it.
12th September 2016
Today Reception met their Year 6 buddy for the first time. Before children start school at St. Philip's they get a letter from their buddy. When they start in Autumn Term they get to meet them and have some fun.