Year 5
What would you see on Route 66?
Summer Term
This term, Year 5 will be learning about the USA and in particularly focusing on the famous Route 66. We will be learning about the 50 states and what you might see if you travelled along Route 66. How many states can you name? Which is the biggest? Which famous cities like: Los Angeles, Chicago, Miami and Dallas are in which states?
In Science, we will thinking about conservation and the environment as we learn about the work of John Muir. Some of our children have been in the John Muir club this year and should be experts on the subject!
In Maths, we will be reviewing the Year 5 curriculum and trying to cover any gaps we may have, while continuing to become better problem solvers. Reasoning will be a major focus as we try to explain and develop our mathematical thinking
Children who haven't achieved all the times tables badges, should continue to work hard to learn their facts and earn as many badges before the end of Year 5. Can any of our Olympians join Benjamin and Leo as Times Tables Masters?
Visit www.mymaths.co.uk
In English we will be writing our Battle Cries, trying to persuade our armies to support us in battle. A major part of this topic will involve performing our speeches to an audience and becoming more confident and expressive. Don't be scared! Have a go! Watch these children perform their battle cries and be inspired!
www.youtube.com/watch?v=CQQ-0gdzhho
In R.E. we will learning about the role of women in the Bible. Who was Esther? Who was Ruth? Do you know the name of Moses' mum?
Please see the parent planner for further information.
Mr Lysons
Useful information about Year 5
P.E.
In Year 5 this term our P.E. days are Monday and Tuesday. We do ask that you leave your P.E. kits in school and we will ensure that they are sent home each half-term to be washed. This term your child should bring their outdoor kit on Monday and Friday.
Homework
In Year 5 you will be expected to:
Read every day (the more the better!)

Learn your weekly spellings and over the year learn the Year 5 word list. Spelling tests will continue to be on Tuesdays.

Practise your multiplication and division facts daily until you have got all four badges. Then aim for the mastery badge!

Complete another piece of homework each week. This will be given on Friday and should be returned by the following Thursday or earlier.
Reading Books
Our reading books will be changed on Monday. Read another book from home or the library if you finish your book before this.
Tuck Money
In Key Stage 2 the children are responsible for buying their own tuck at break time. The price is 20p.
Year 5 Spelling Word List
apparent
cemetery
determined
explanation
interfere
occupy
rhythm
amateur
communicate
develop
familiar
language
occur
secretary
ancient
community
dictionary
foreign
leisure
persuade
shoulder
available
conscience
environment
forty
lightning
physical
soldier
average
convenience
equipped
government
muscle
programme
stomach
bargain
curiosity
excellent
hindrance
neighbour
queue
temperature
bruise
existence
individual
nuisance
recognise
twelfth
rhyme
vegetable
YEAR 5 (2015-2016)
Year 5 you should all be very proud of your many fantastic achievements throughout this school year. You are all Y6 ready! Well done everybody.
HIGHLIGHT REEL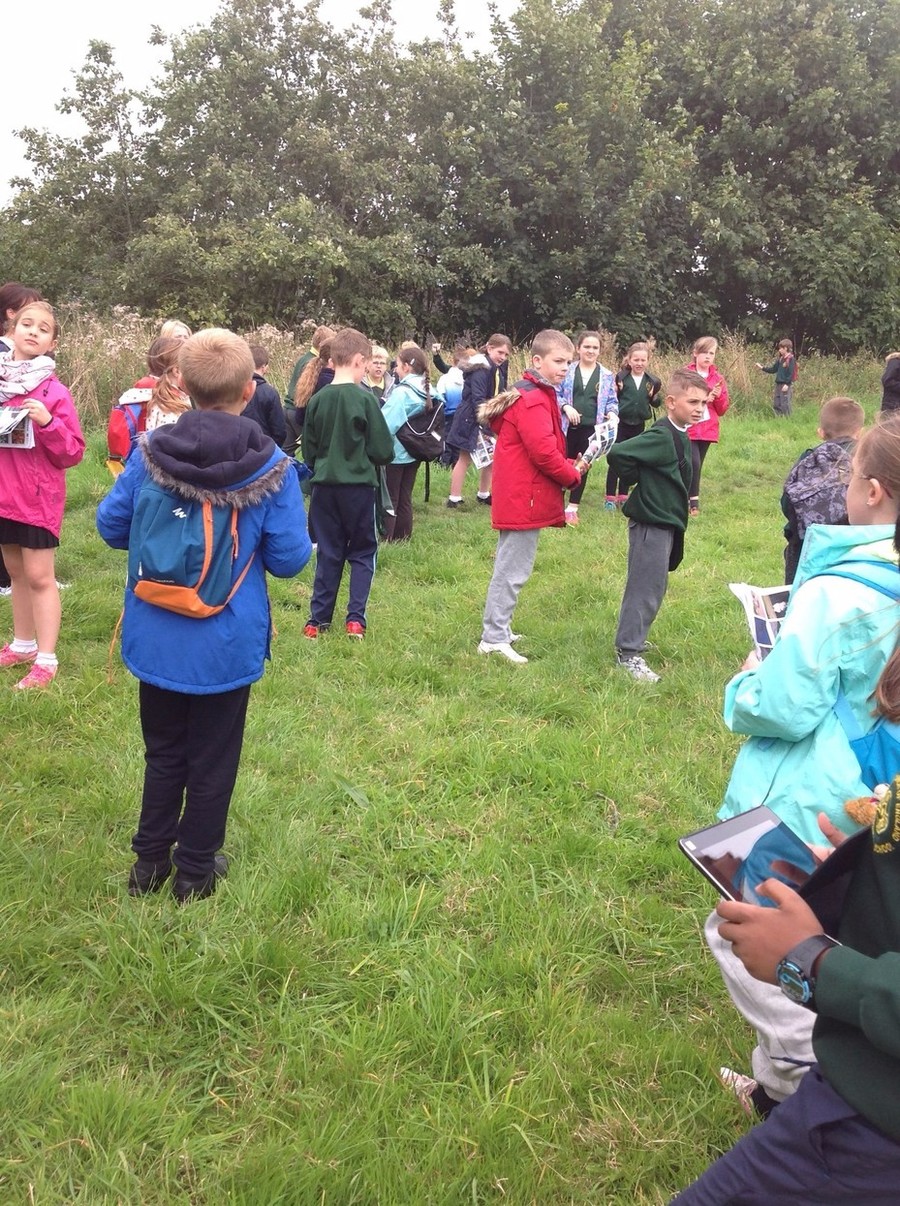 Year 5 and Year 6 went on a learning walk around our local area. We certainly found out lots of fascinating information!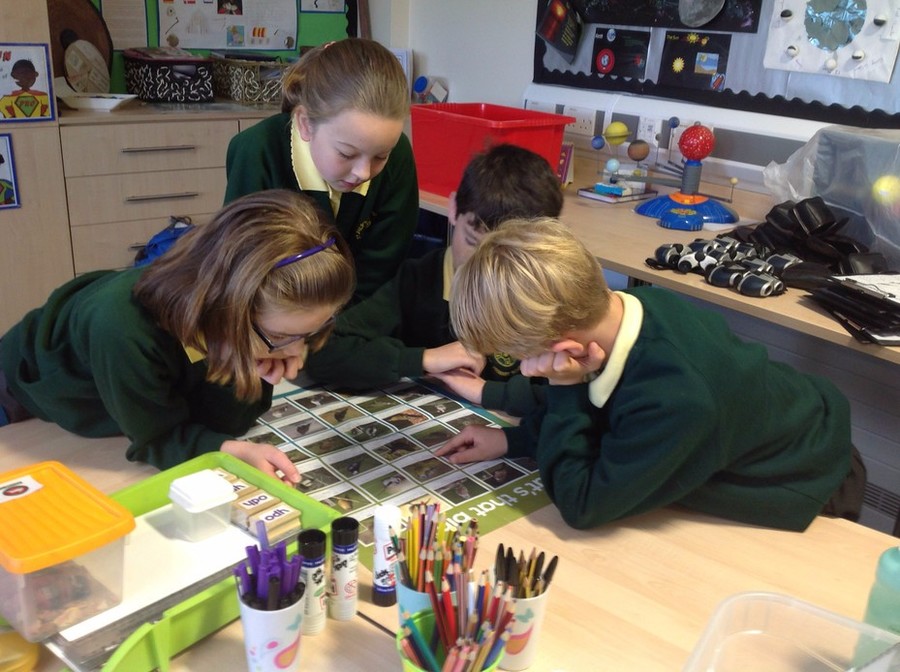 On Monday 28th September we worked with the RSPB to identify and name different types of birds that live in our local area!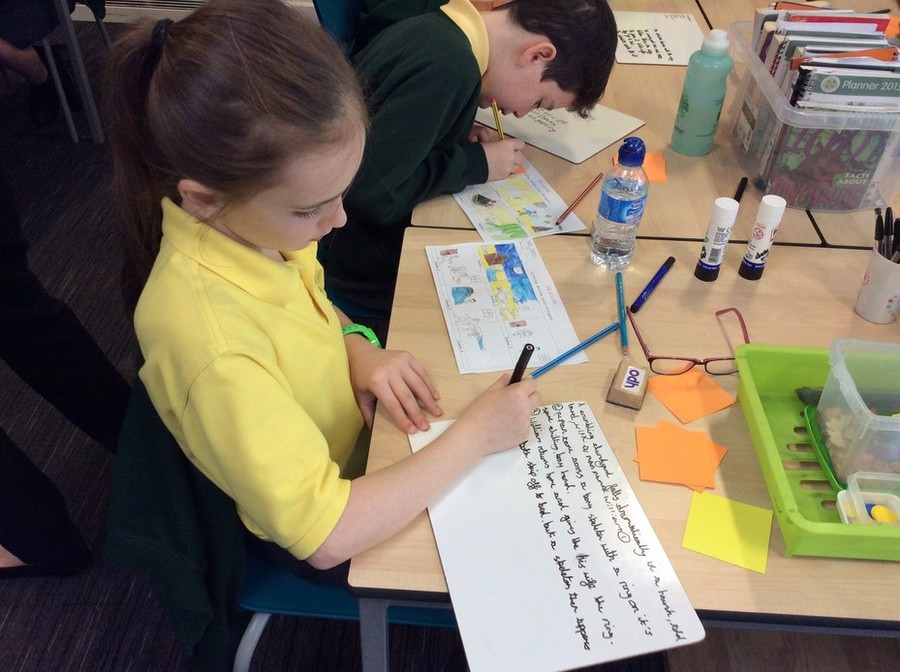 On Monday 9th November we had to turn the narrative poem The Visitor into a storyboard that captured the 6 key plot points of the poem. The work produced by the children was fantastic!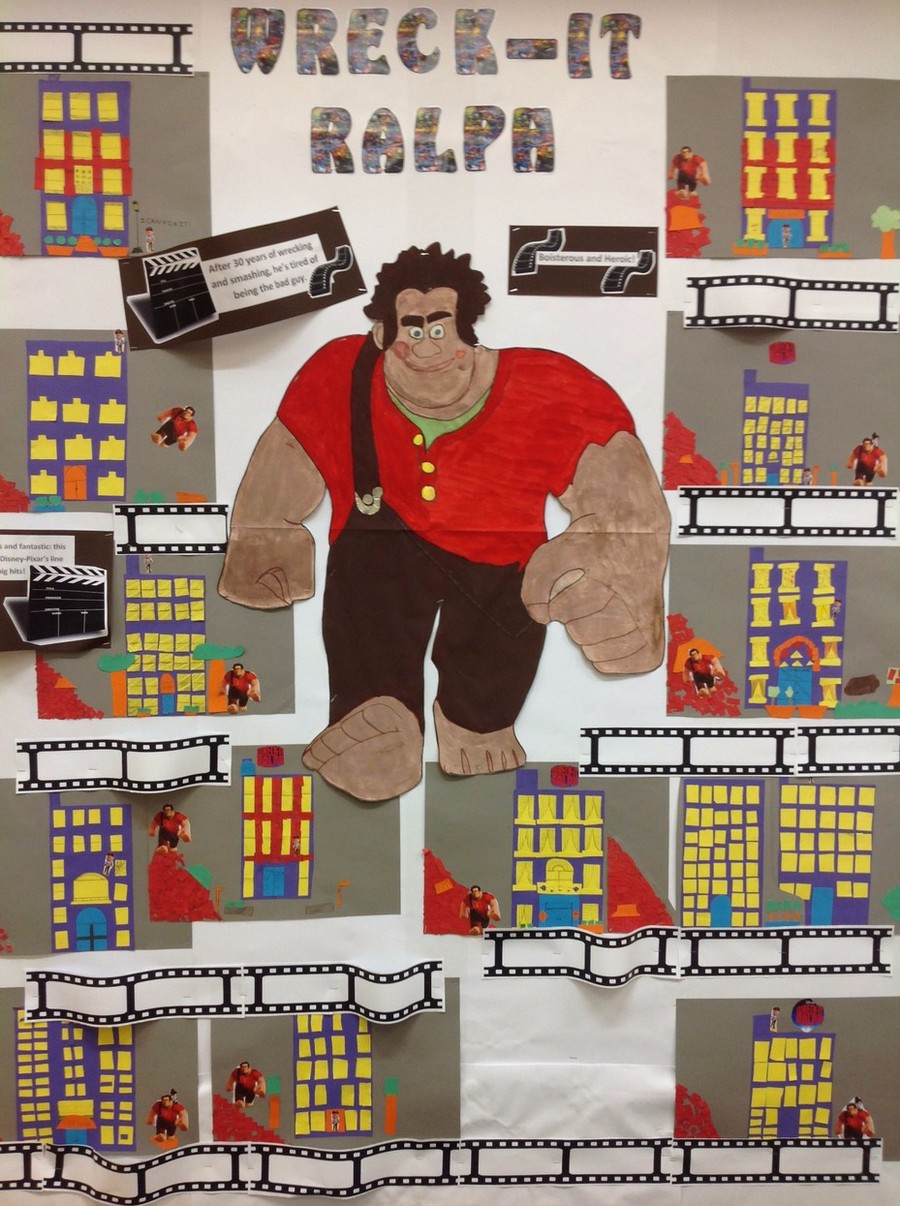 Year 5 you should all be very proud of the fantastic artwork that you produced during Film Week!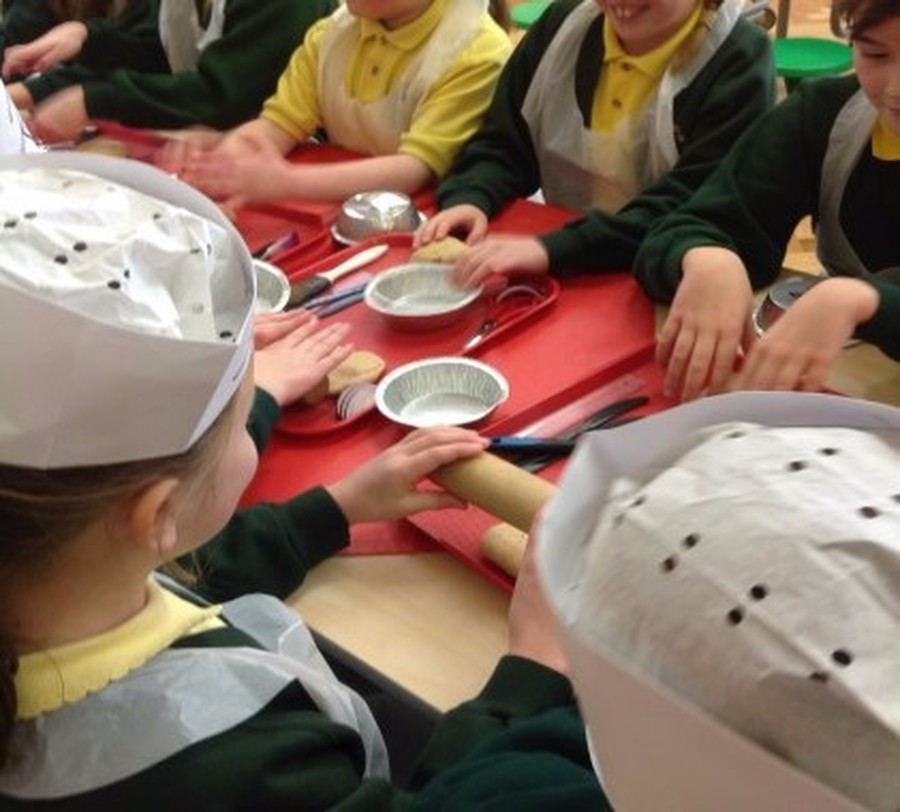 Master Chef's at work! Y5 thoroughly enjoyed working with Junior Chef's Academy during Spring Term 2.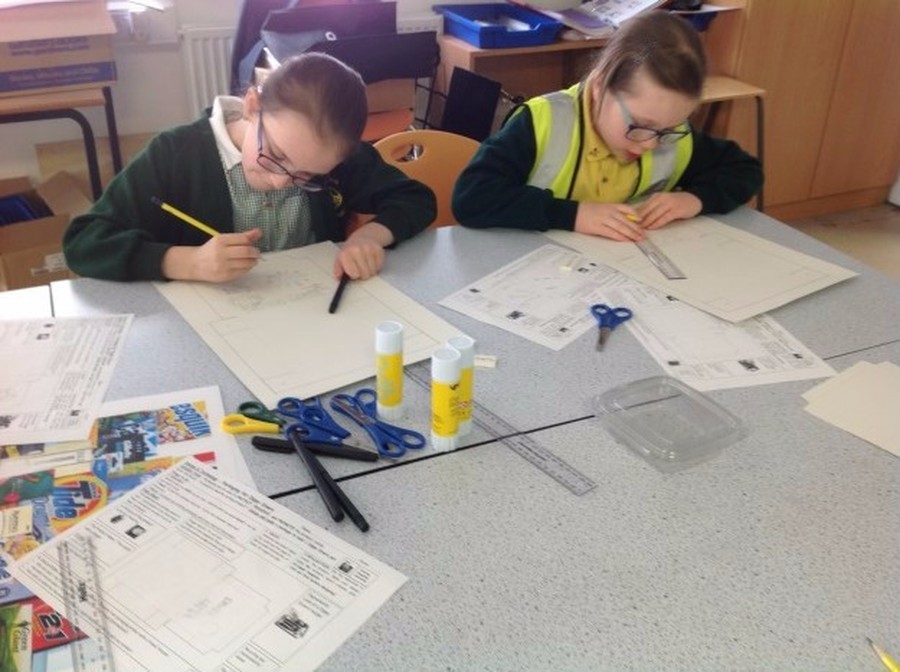 Master Chef's at work! Y5 thoroughly enjoyed working with Junior Chef's Academy during Spring Term 2.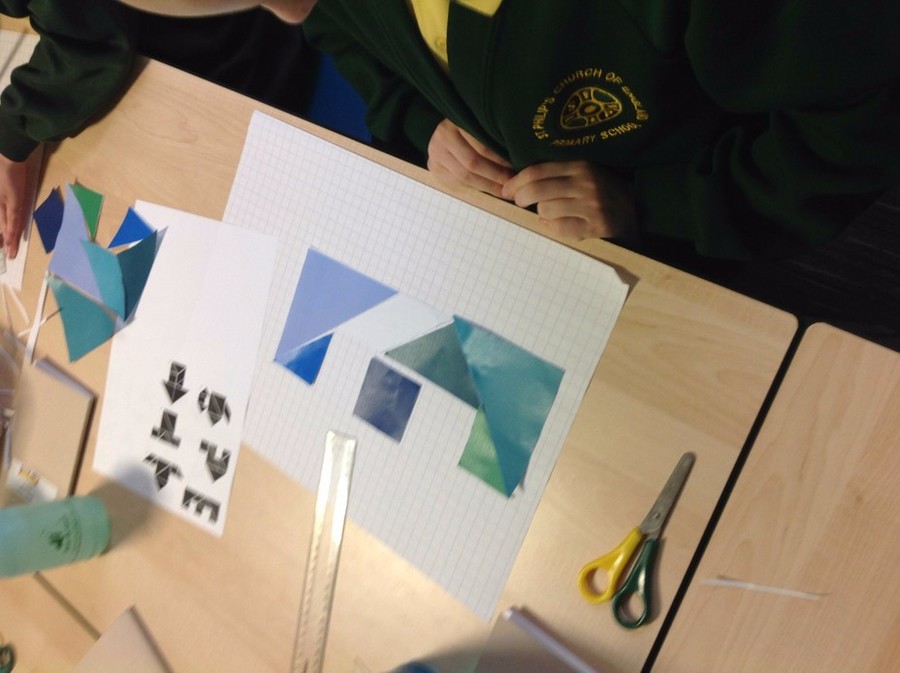 Summer Term - Investigating 'tangram shapes!' Year 5 had to investigate what different 'models' they could construct using 7 basic shapes. Fantastic problem solving everybody!
REFLECTIONS (2015-2016)
Autumn Term 1
Y5 SUPERSTARS, what fantastic history detectives you have been this half-term! Using a range of key skills and historical sources you have successfully unravelled the mysteries surrounding the Ancient Mayans. You should also be incredibly proud of your fantastic work in science this half-term (your project homework was literally out of this world!). Well done everybody.
Autumn Term 2
Y5 SUPERSTARS you should be very proud of all of your fantastic work and achievements throughout Autumn Term 2. As geographers you have successfully explored the Amazon Rainforest, whilst in science you have successfully investigated different life cycles. Keep up the excellent work Y5!
Spring Term 1
You should all be very proud of the superb work that you have produced throughout this half-term! In history you have successfully investigated and found out who the Anglo-Saxons were. As scientists you have successfully researched and found out lots and lots of fascinating facts and information about Isaac Newton and his laws of motion.
Spring Term 2
What an action-packed half-term! As geographers you have successfully identified what is unique and special about the Lake District. Indeed, the sketchmaps that you created were full of lots and lots of detail. Furthermore, as mathematicians you have successfully investigated the relationship between different types of fractions (especially on how to convert a mixed number into an improper fraction and vice versa). Also, you should be immensely proud of your work with Junior Chef's Academy. Well done Y5 SUPERSTARS!
Summer Term 1
Fantastic work Y5 historians! In Summer Term 1 you have successfully explored different key events that defined the 20th Century. As mathematicians you have successfully solved a wide range of problems including how to build different 'models' using 'tangram shapes.' Finally as scientists you have investigated and identified the individual properties that different materials have.
Summer Term 2
In this half-term we turned our attention back to being geographers! We successfully found out what is so special and unique about Route 66! Furthermore, in science we have also achieved our John Muir Discovery Award. It has certainly been an action-packed half-term!
Things to remember in Year 5
P.E.
In Year 5 our P.E. days are Tuesday and Friday. We do ask that you leave P.E. kits in school and we will ensure they are sent home each half-term. This term you will need your outdoor kit or just trainers to go with your normal PE kit on a Friday.
Homework
In Year 5 Your homework tasks will involve:


Mental Maths HWK
Mathematics HWK
English HWK
Weekly Spellings
Multiplication Facts (including division facts)
Daily Reading
Project HWK
Reading Books

Our reading books will be changed on Wednesday. Please read between 5 and 10 pages every night, but preferably more if you can.
Spellings
Year 5 weekly spelling tests are administrated on a Friday.

If you have any questions any time please don't hesitate to ask!