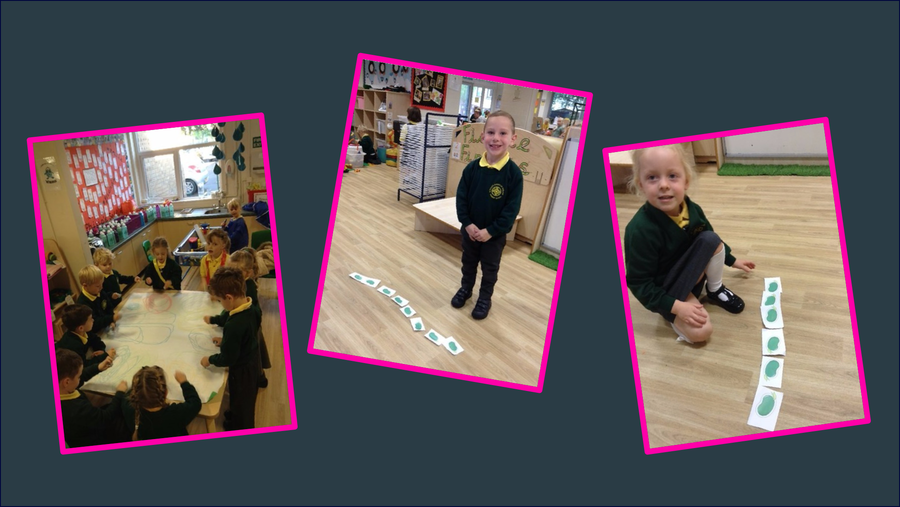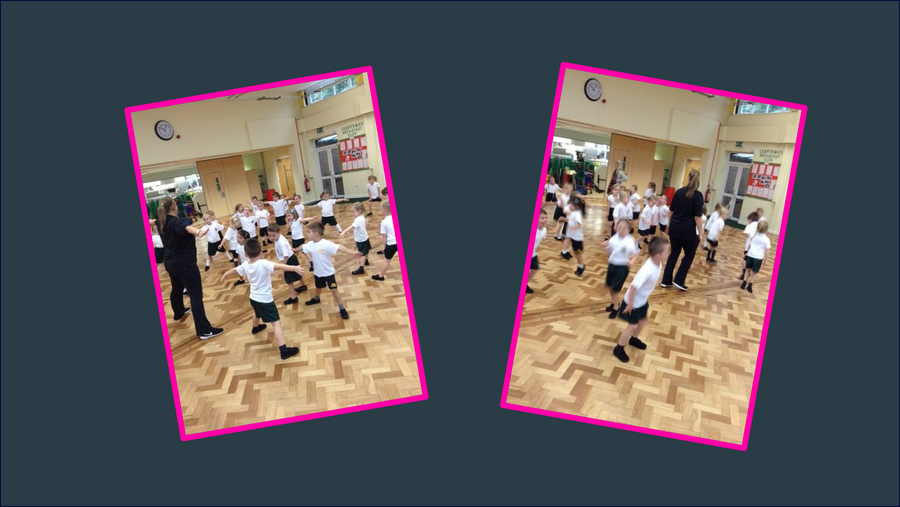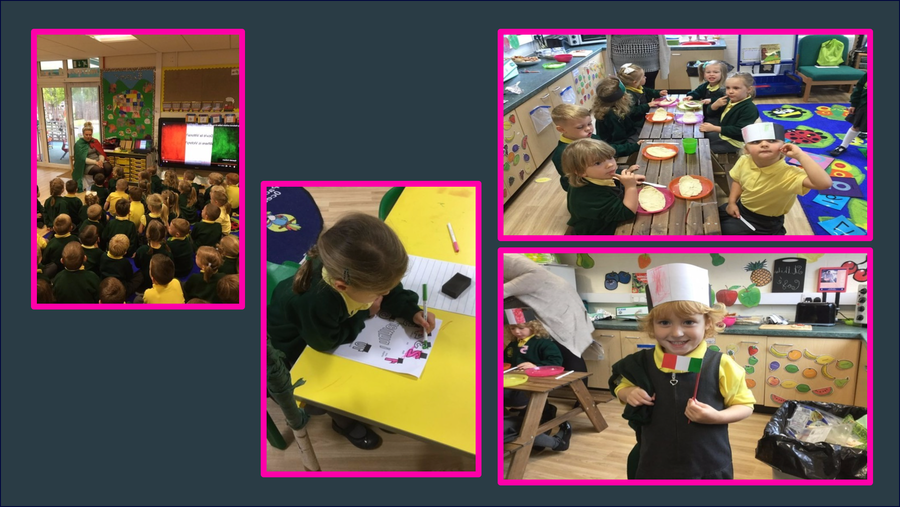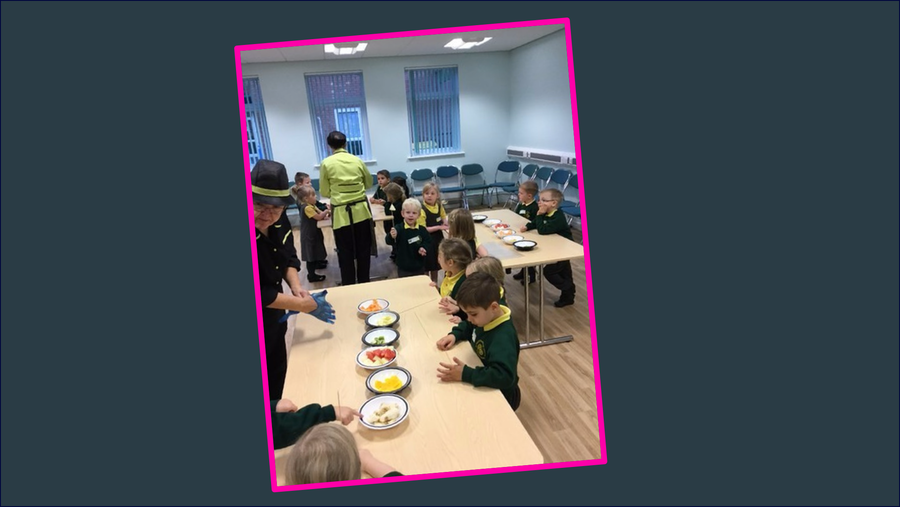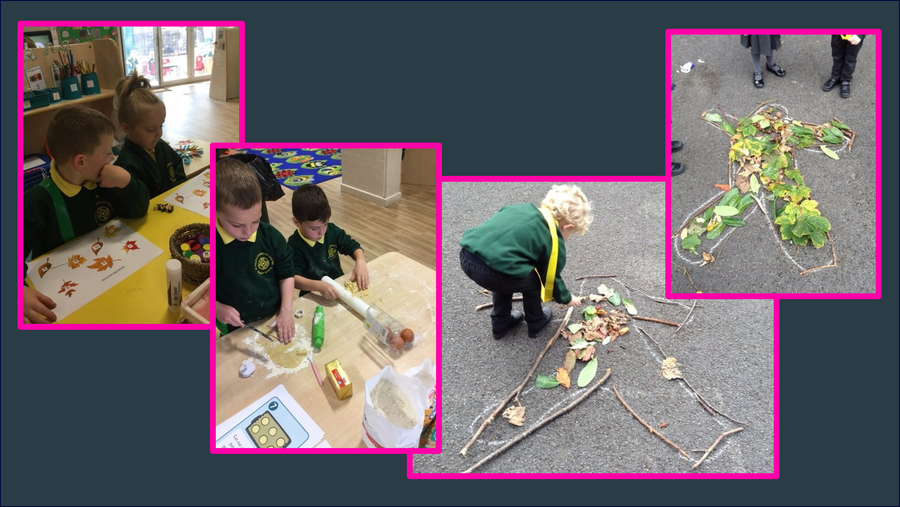 This half term we have started our topic with a bang by visiting the Sea Life Centre at the Trafford Centre.
Bonfire night was a big source of inspiration for our children this year. Therefore, we decided to design our own fireworks. We looked at designs created our own then went out to the playground to set them off.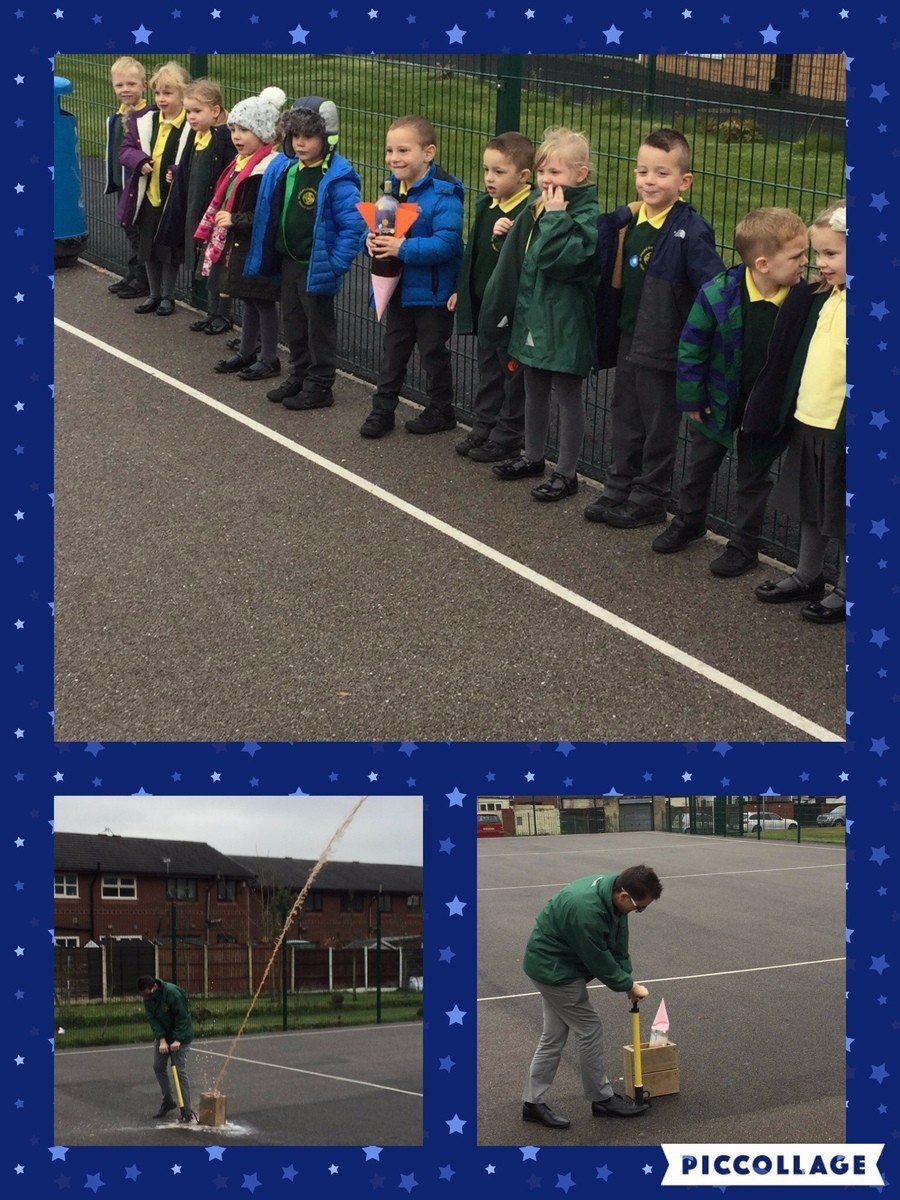 We have been working very hard to look at money and also working on our addition skills.
We have now started Dough Disco each morning to help to strengthen our fingers and help us with our writing. As we approach Christmas we will be starting out count up to Christmas project. This will aim to do one thing each day to help us get excited about Christmas or to get others in our school community ready for Christmas. We are spreading the Happiness! Check back soon for some our activities we have been up to!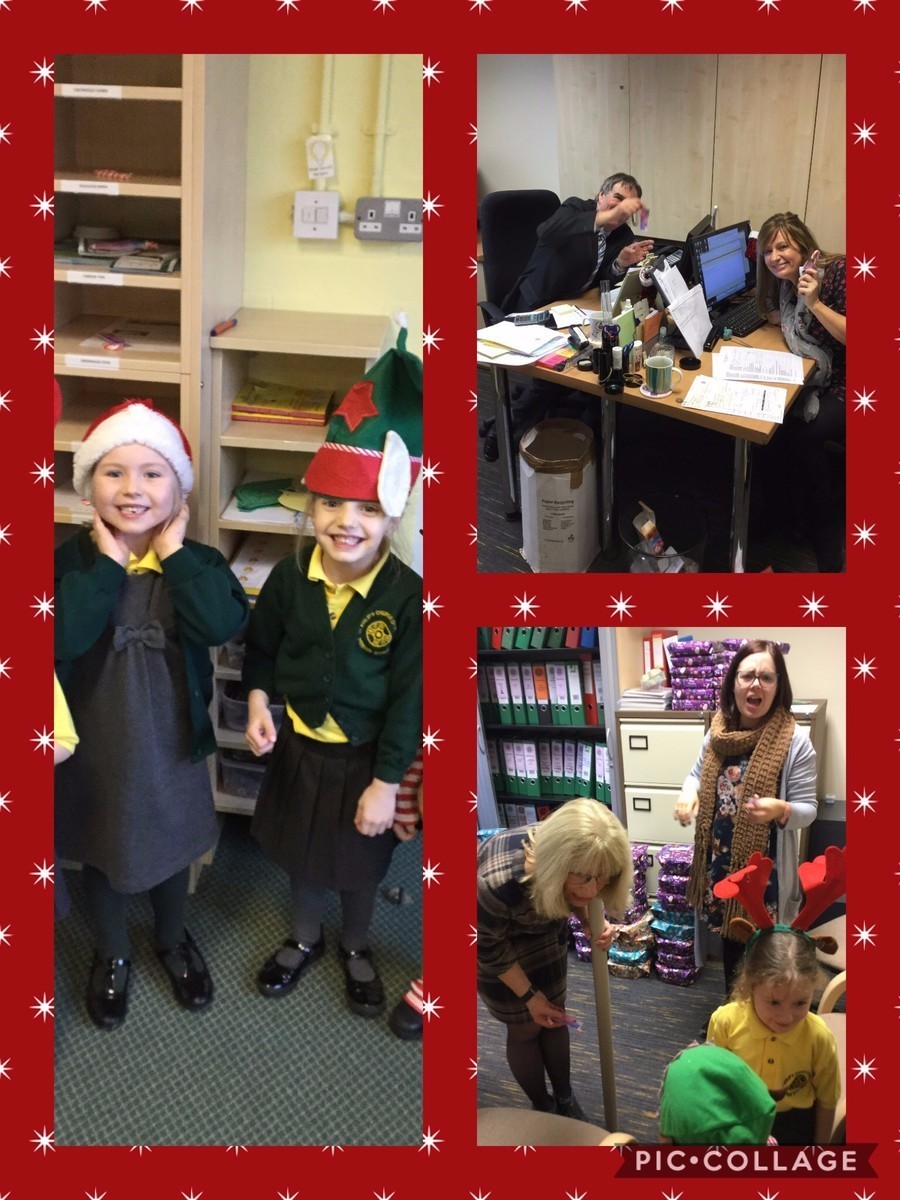 Our Reception elves also visited Miss Rigby to surprise her as part of our Count up to Christmas Project.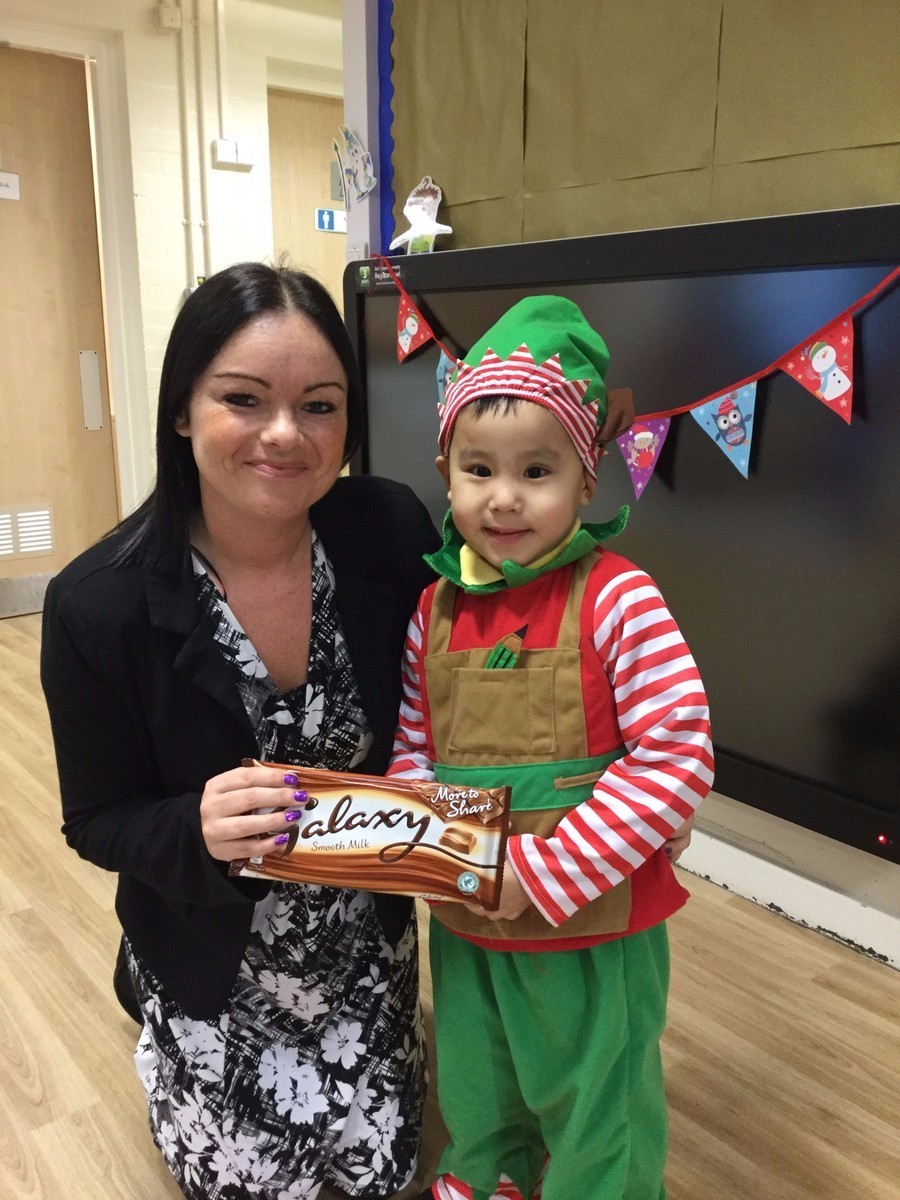 What a busy but exciting start to Spring Term 1. We have been learning all about the Arctic and Antarctic. We have also joined in with the Chinese New Year Celebration and visited Chinatown in Manchester.

This half term we have been very busy becoming Superheroes! The evil pea invaded our classroom and captured Mrs Greenhalgh. We had to try really hard to rescue her by using our Phonics to help us read the clues it left us. We also had a visit from Mrs Shirley who has been helping us with our singing and music power. Batman also heard of our struggle to defeat the evil pea and decided to visit us to help train us and harness our superhero powers. Finally, we had visits from lots of real life superheroes. We had a visit from Greater Manchester Police & Fire Service and also the RNLI to help us become the best we could be. We are very exhausted after a busy summer term and are off to recharge our batteries as next half term we will become Year 1 in training!
2015-2016 Learning Journey
Autumn 1
The children made an excellent start to their first term at St. Philip's. They found out about their first topic and decided what they wanted to find out over the next couple of weeks.
The children wanted to find out the following:
What makes us special?
What is inside my skin?
Why do I need bones?
What is my blood for?
Why do we have a brain?
What can we do that babies can't do?
We have also met our buddies for lunch and to play with. Take a look below!
Now we have settled into school we have been looking at how to keep healthy. Why not look at some of our work below.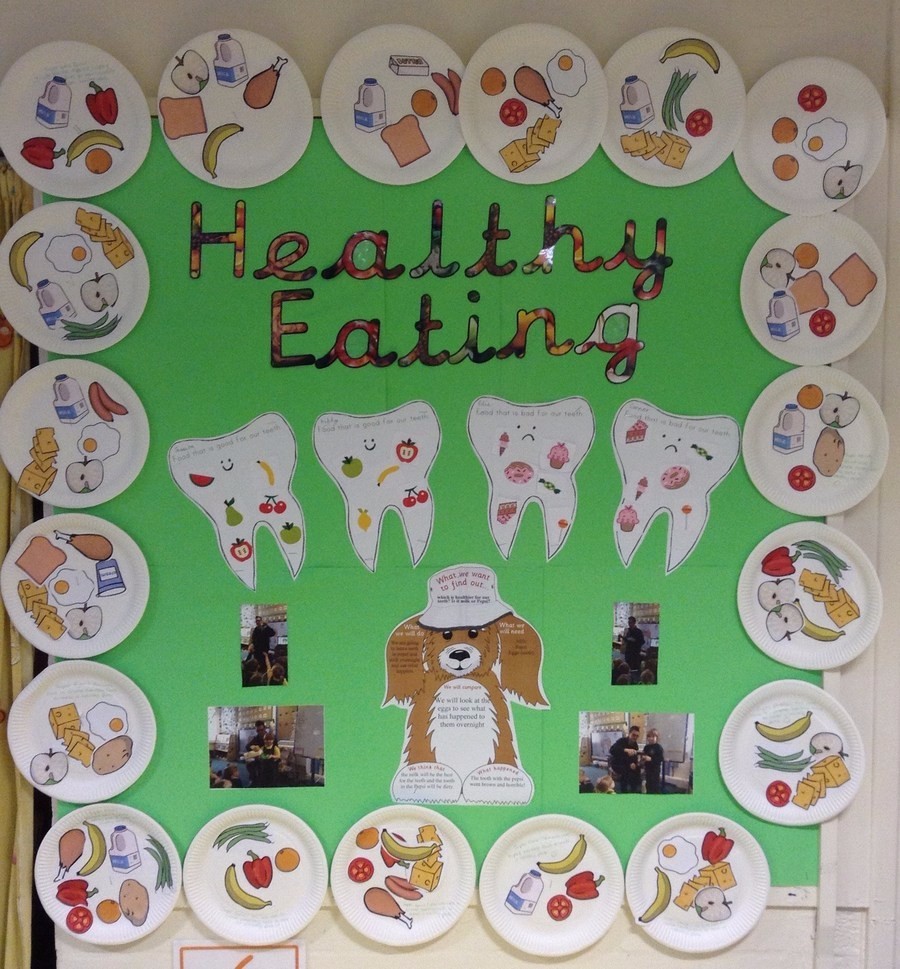 Autumn 2
We have had a great start to Autumn Term 2 with an Autumn Week. We have been busy reading all about the Leaf Man in our Weekly story. The children have created their own leaf men with Miss Hannon and Mr Hancock and then used their phonics to name them. We have also been working very hard to count Autumnal objects and create our own leaf crowns! We even tried to find the leaf man in our Immersion Room!
We have also been learning about The Gruffalo. We have been busy counting out items for The Gruffalo and using Bee-Bots to guide him around his forest. Finally, the mouse made a massive mistake setting up a picnic for The Gruffalo and we had to go to his cave and fix the problem!
Our half term got a lot busier. An alien craft crashed landed and we had to investigate! We tried alien food and created our own rockets to blast off into space! Along with all of this we got busy preparing for Christmas. Father Christmas even took time out of his busy schedule to visit us!
Spring Term 1
This half term we have been learning all about the Arctic and Antarctic. We have looked closely at what the regions look like and have studied penguins and Polar Bears. We have been so busy creating our own penguins, looking at life cycles and food chains that we didn't want this half term to end. We have also taken part in Film & Art Week with the rest of the school. We looked at the film Kung Fu Panda and created our Art display round this. As the children showed interest in this we decided to celebrate Chinese New Year. We created our own fans and drums and we finished our celebrations off with a visit to Chinatown in Manchester. Please see the pictures below to see the fun we have had in Spring Term 1.
Spring Term 2
This half term we have been very busy and our classroom turned into Superhero HQ. Our term started with a shock when the Joker captured Mrs Greenhalgh and held her until we used our Phonics skills to read clues to save her! After this we had the revelation that some of the teaching staff had also been in on the plan so we got busy reading our tricky words to defeat them! In order to become superheroes we created our very own masks and capes to protect our identities and we became awesome superheroes! We did that well that Batman even paid us a visit via Skype from Gotham City! He asked us to keep working hard as he was busy. We used our addition and subtraction skills to help us when the Joker robbed Gotham City Bank and we helped people get their money back. We even joined the birthday party of The Avengers and helped to share and double doughnuts at the party. We have been super busy this half term using our superhero powers to help us with our independent writing and are going to keep this up! We have also been very busy working with Mrs Shirley to take part in the 'Chime' Project. We have all really enjoyed this and would like to say a massive thank you to Mrs Shirley for all her hard work with us. What a short but very busy half term!
Summer Term 1
Check out our first week back!
This half term has flown by! We have welcomed six new additions to Reception in the form of our chicks. The children got really excited when our eggs arrived and checked on them everyday until they hatched. This year all six eggs hatched and the children loved this news! They carefully looked after them and then we sent them to Mrs Farrow and Year 6 who are now caring for them until they are ready to live in our coop outside. Check out the pictures below!
The children also wanted to learn about where their food comes from. Therefore, we studied our food and found out where it came from. Mrs Farrow also organised a trip to Kenyon Hall Farm for us. You can see our pictures below. We had a tour of the farm and got told about everything they grow there, we also had the chance to plant our own Lavender, which we have brought home. After lunch we even got chance to show off our impressive Physical Development skills by having a go on the play equipment.
Finally, the last couple of weeks have been very exciting for us at school as we have been having major work on our Outdoor Area. We love our new area and would like to say a big thank you to Cool Canvas for creating it. Check out our new Outdoor Area below!
Summer Term 2
This half term we have been very busy! We have been looking at different places all around the world. We have looked at London, Japan, Germany and we looked at Rio when we completed our Olympics day. We have also been busy preparing our final Family Worship in Reception. We are now becoming Year 1 ready as we get ready to meet to our new teachers.