Eco Council
Thank you for taking part in St Philip's FIRST Meatless Monday to help reduce our carbon footprint!
St. Philip's Eco Warriors

Eco-Schools provide great ways of introducing environmental topics into the curriculum and, in doing so, help to develop a creative learning environment for all pupils involved. As you read through this section, please find some quotes from children around school on what 'Eco' means to them.
There is a growing body of evidence that Eco-Schools are much more likely than non-Eco-Schools to implement good practice measures which help reduce carbon, waste and water use and promote healthier living and greater community cohesion.
A St. Philip's we pride ourselves on our outstanding Eco Committee, which is made up of pupils from Reception to Year 6! We have worked hard to achieve our 'Green Flag' status and have been awarded it for the fifth time! This year we are striving to work even harder and hopefully achieve our sixth successive green flag! As Eco Warriors we promote eco awareness by having regular team meetings where the children discuss current eco issues, events and activities to keep our school and the local area 'green'!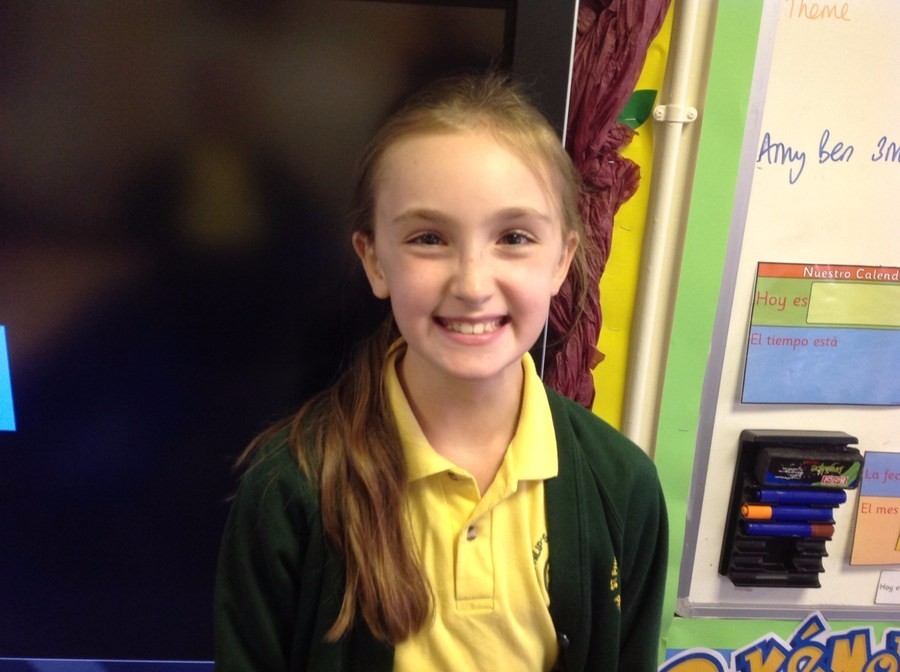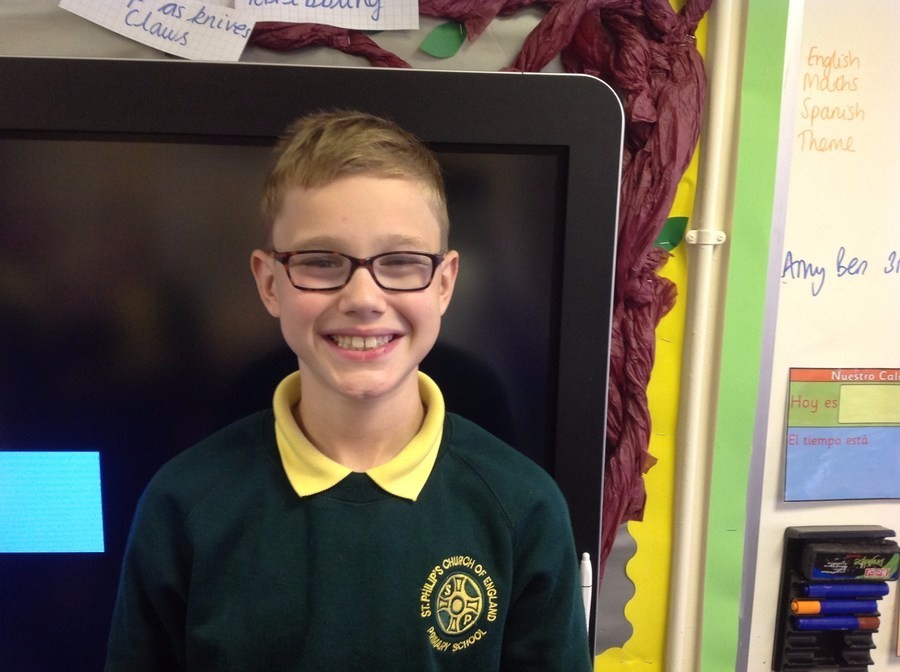 Miss Morris, Abi and Jade spent the morning at the 2016 Eco Conference at Central Park Academy in Wigan. Many schools around Wigan attended and we got lots of ideas to bring back to school.
The Eco Warriors have been busy making sure our school is still Eco Friendly. Check out our Water Warriors and Energy Police at work, turning off any dripping taps and any lights off that don't need to be on!
St Philip's was lucky enough to host a solar conference with the Wildlife Trust. We visited a proposed solar farm site at Cutacre farm and then looked at the advantages and disadvantages of different types of renewable energy.
Recently our Eco Warriors wanted to know the Biodiversity of the pets at home. So we did a survey and here are our results.....
Our Eco Code:
Below you will find our Eco Mascot Eartha. Eartha was designed by the children and encompasses our Eco code.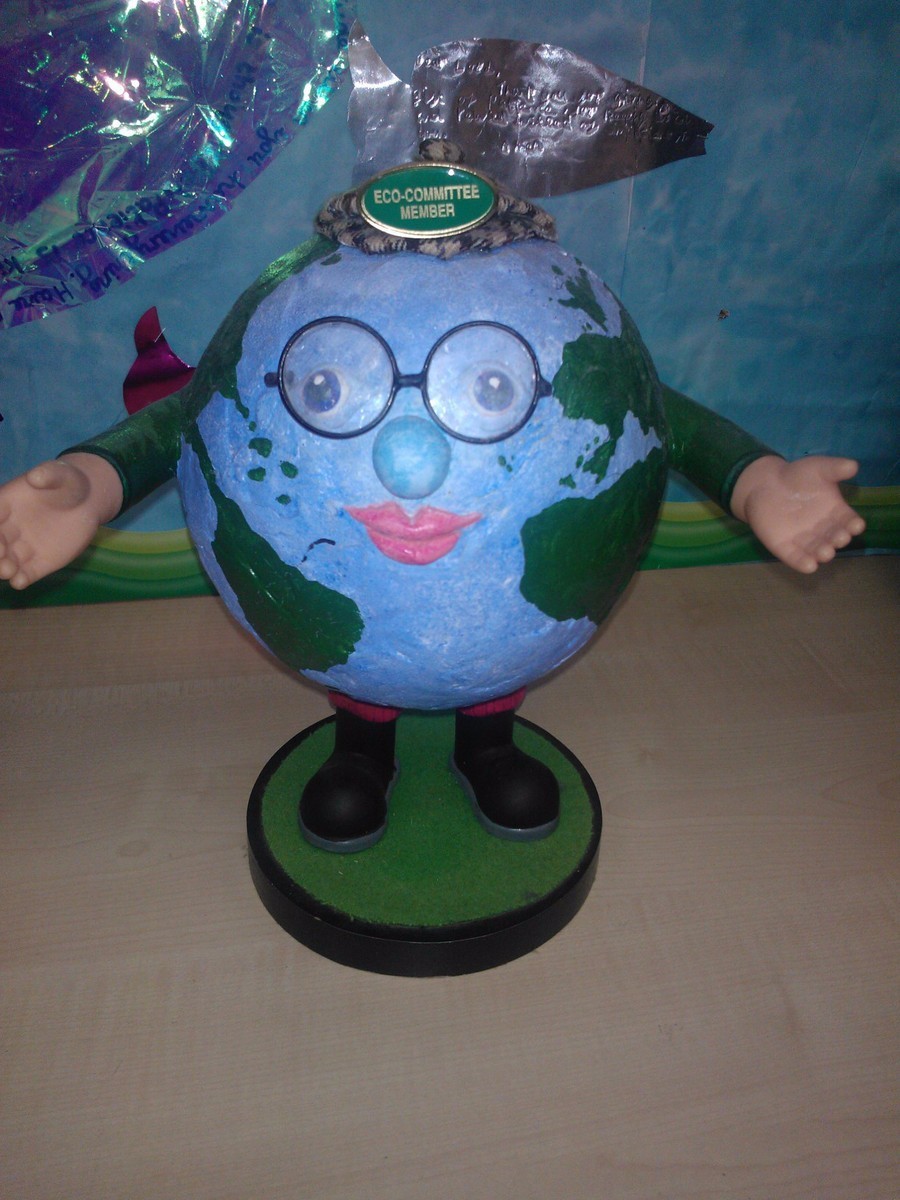 EARTHA NEEDS YOUR HELP!
As St. Philip's is currently transitioning to a two form entry school the children decided that Eartha would need a helping hand to ensure we stay as Eco friendly as possible! The Eco Warriors created a competition to design and name Eartha's new assistant. The winning entry had their design commissioned and created into a real life mascot. The children rose to the challenge and created lots of outstanding entries. It was a tough decision but our lifelong eco friends of school (Mr and Mrs Sumner) helped to choose our winning entry 'Summer'.
Introducing Eartha's Special friend Summer!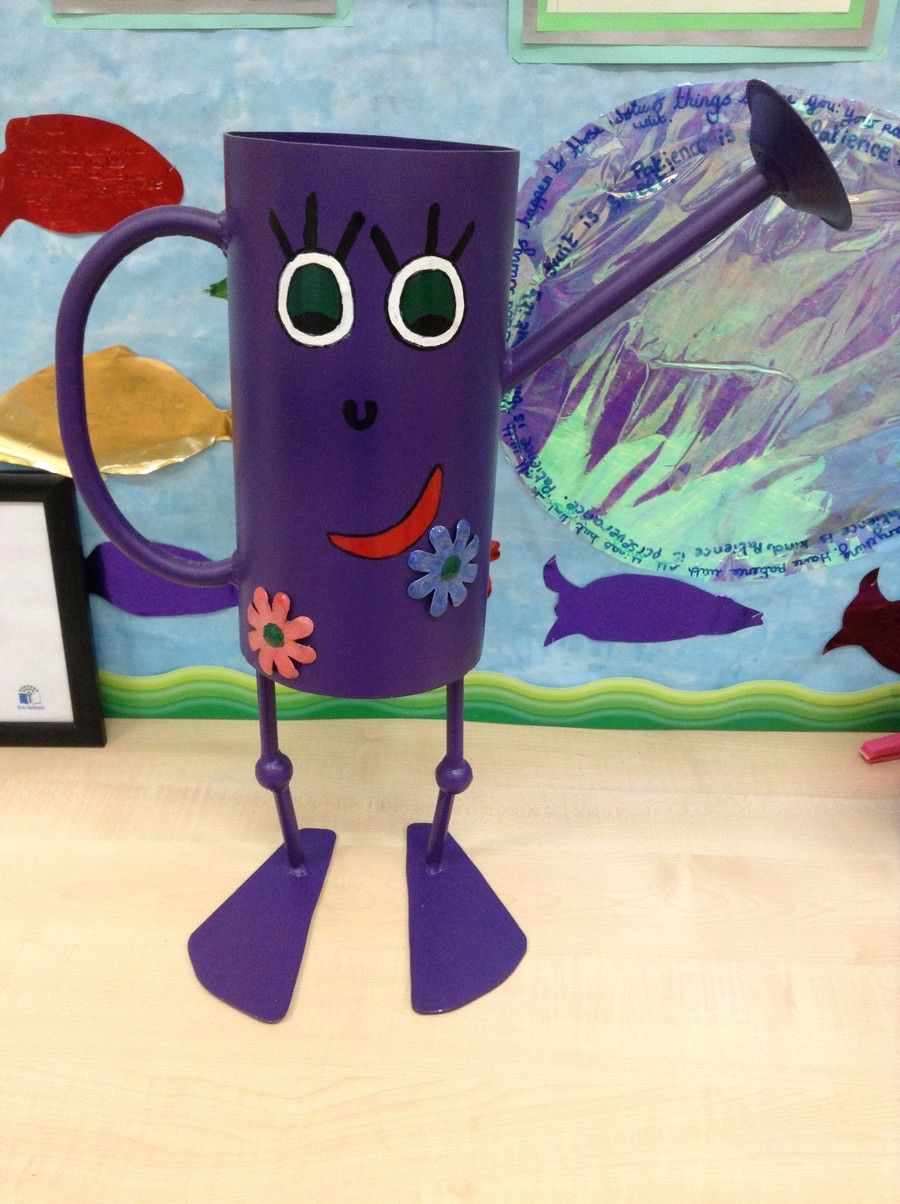 Our Eco noticeboard is well placed for everyone to see!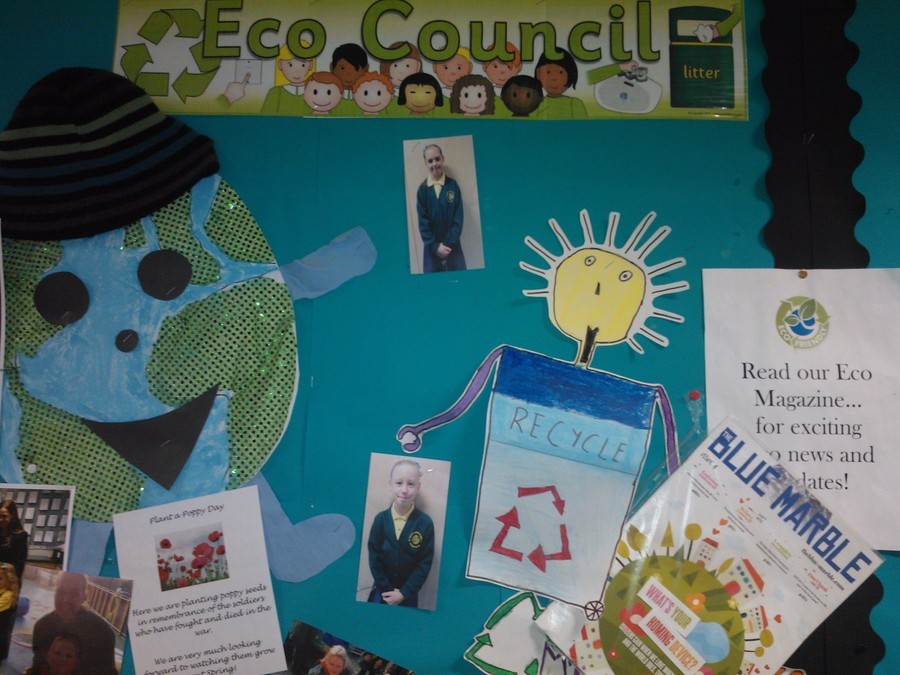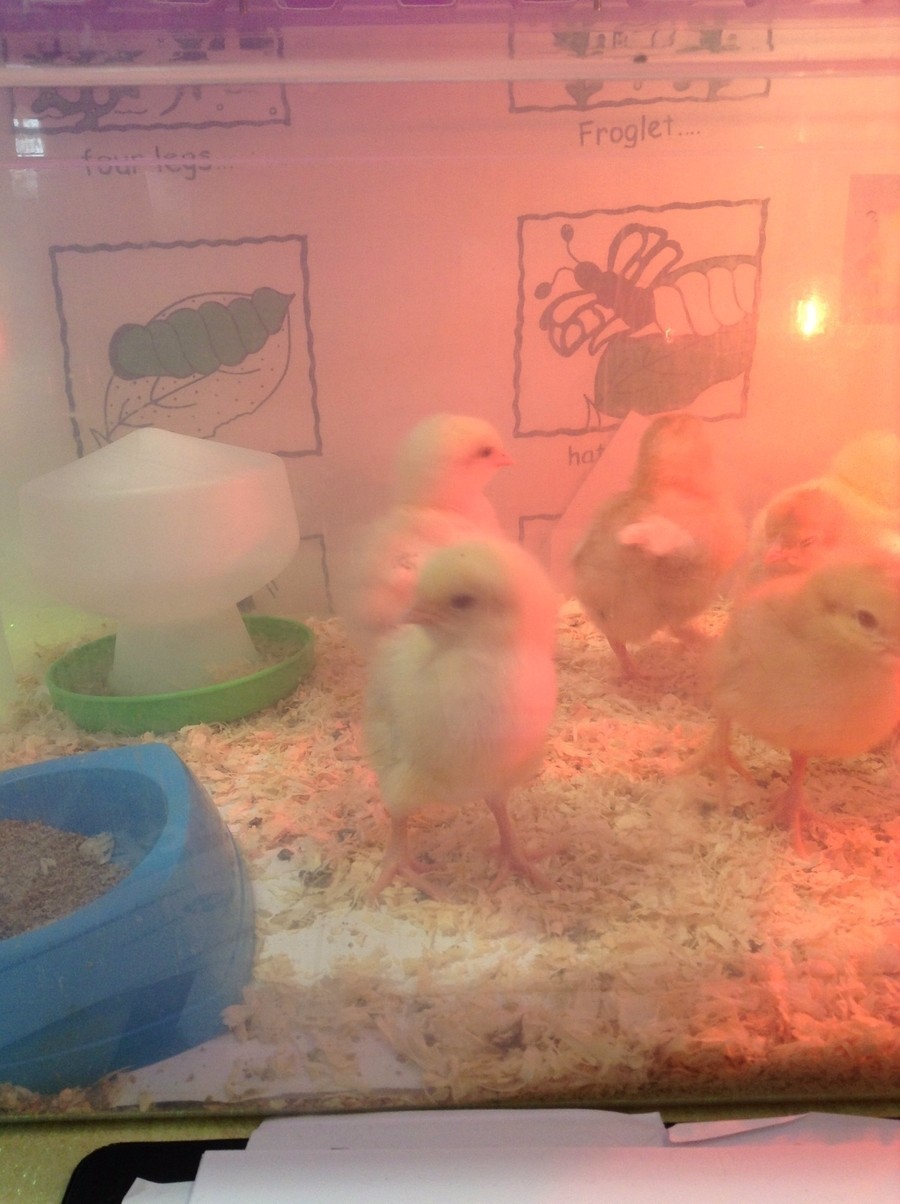 What have the Eco Warriors been up to since Christmas?
Welcoming 4 new members from Reception and Year 1
Litter Lifeguard surveys
Litterless lunch days
Lunch time Litter picks
Assigned Water Warriors and Power Police.
Waste Week recycled art competition judging panel
Leading 2 worships!
Paper bin training
Used battery collection for ECO Week donations
We have been very busy indeed!
Recycling Bins
The Eco Committee have worked with the company Eco Speed who provided us with recycling bins. Below are some pictures of us taking delivery and distributing them around school.
Plant a Poppy Day
As part of the anniversary of World War 1 we teamed up with the Co-operative Funeral Care who delivered an abundance of poppy seeds to school. The whole school planted a poppy in rememberance of the fallen soliders. Below are some pictures of this very special event.
Ground Force Day 2015
We decided to get very busy this week and revitalise our school grounds. We have been working together in teams and our classes to promote SMSC & our British Values. Take a look at what we've been up to...
What our children think...
It means looking after our world. Put the rubbish in the bin!

Eco means picking rubbish up and tidying the world.

Put the rubbish in the right bins don't drop rubbish on the floor.

If we can sort our rubbish intp the right bins then we can help our environment. Helping the environment we will have a cleaner world with fresh air.

Eco means recycle, be green, don't waste, don't treat our world like a tip and turn off lights!

Eco is all about keeping everything tidy and recycling plastic and paper.

If we don't look after the environment it will be an unsafe place for us all to be.

We should make sure that we don't spoil our wonderful world.

As we become older, we become increasingly aware of how global warming affects our planet. We have a special part to play in protecting our world for future generations

Get on your bike or walk to school. This helps with cutting down on pollution.

We should look after our friends in Namibia.

People in some parts of the world are less fortunate than us. We should try not to be greedy or wasteful.

If we turn off the lights we don't waste electricity.

If you let the tap run when you are brushing your teeth, then you waste water.

You can put extra layers on instead of turning up the heating.

We use both sides of paper and recycle envelopes.
Spring Term 2015
'Walk to School Week' was a little bit different this term. Instead of awarding the class with the most walkers, we decided to look to see which class made the most improvement compared with a non-walking week. A big congratulations to Year 2G with the biggest improvement during Walk to School Week! Check out our graph below.
Autumn Term 2014
This term we have held our termly 'Walk to School Week'. The Eco Committee promoted this with posters which you can see below. The winning class wins our Golden Boot and this half term our winner is Year 6!
The class % breakdown was as follows:
Reception I: 61%
Reception H: 86%
Year 1L: 52%
Year 1W: 58%
Year 2G: 81%
Year 2T: 50%
Year 3: 89%
Year 4: 81%
Year 5: 65%
Year 6: 90%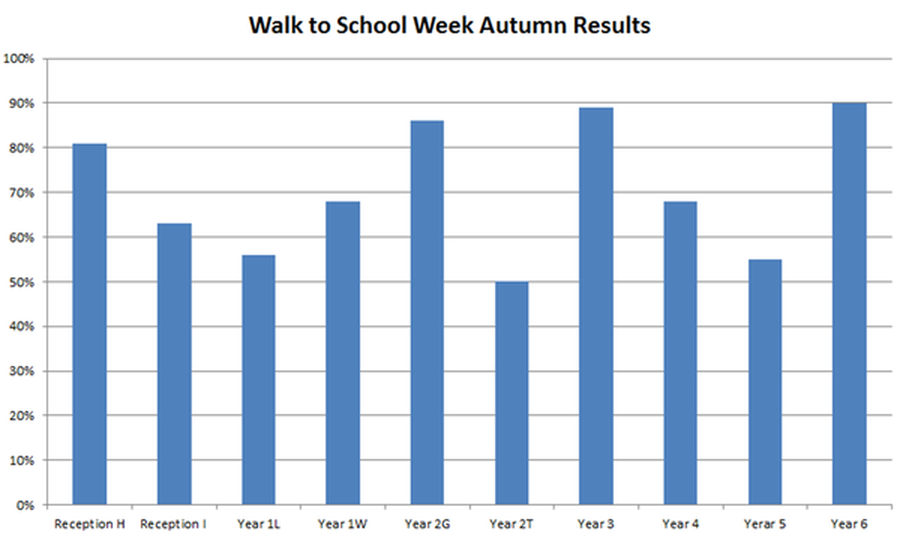 If you would like to gain an insight of the work we do to achieve our Eco status please click the image below and access the 'Green Flag Award Criteria'.
If you would like more information you can also visit The Pod. Follow the link below
he Great Growing Race!
Congratulations to Evan Davies in Year 5 for winning the Great Growing race over the Summer holidays. He grew the tallest sunflower in the school, 2.6m!
We have been busy in school practicing how to plant and grow seeds and beans. Even Reception have been busy composting the left over fruit peels from breaktime!
Junior Chefs' Academy
We have also been joined by Junior Chefs Academy, where each class visited and made a wonderful creation! To find out more information why not visit their webpage? Click on the image below to do so.
Eco Newsletters
Each term the Eco Committee (along with the help of Miss Morris) send a Newsletter home to inform Parents/Cares and children of the exciting work they have undertaken. Please find below our latest Eco Newsletters.